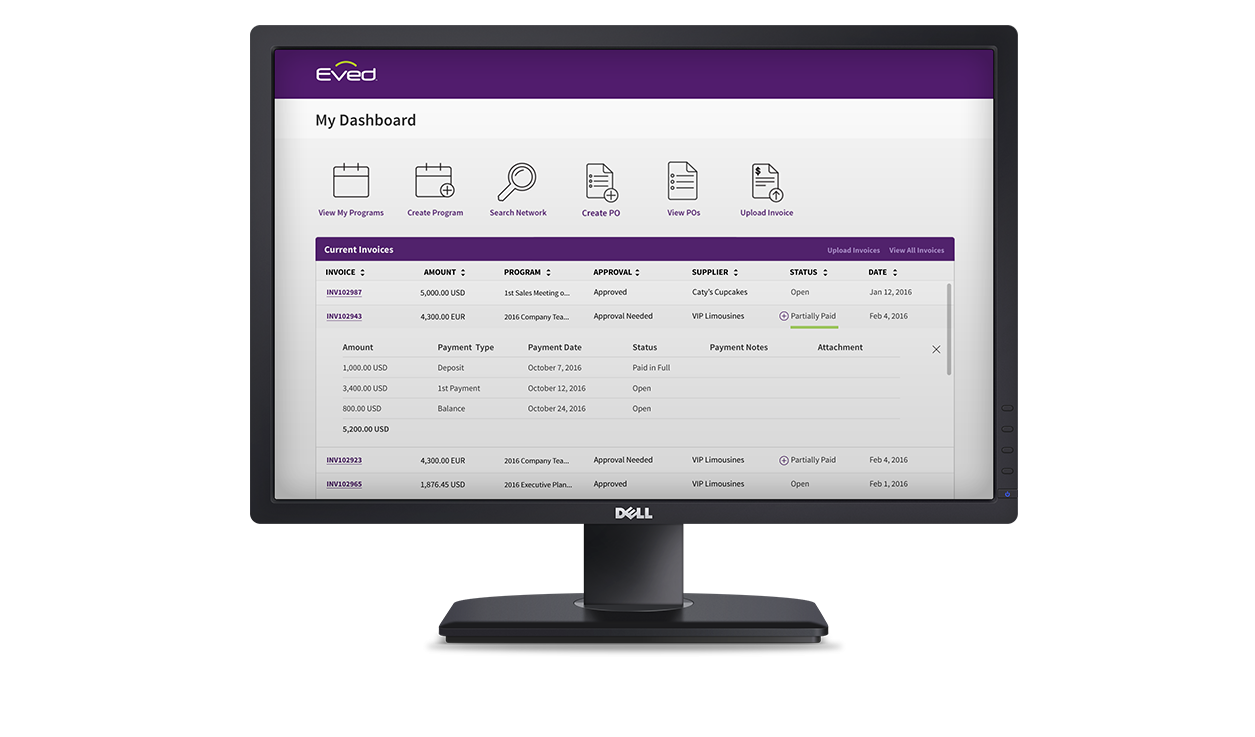 Request & Order
Manage all orders and payments
in one place

Request & Order is a streamlined and easy way for an event planner to submit orders to their suppliers. Our software makes the best of the Purchase Order process.
Data Integrity And Efficiency Capture 100%
Capture your spend through payments
Get line-item detail on your order so you're able to track exactly what you're purchasing at a granular level.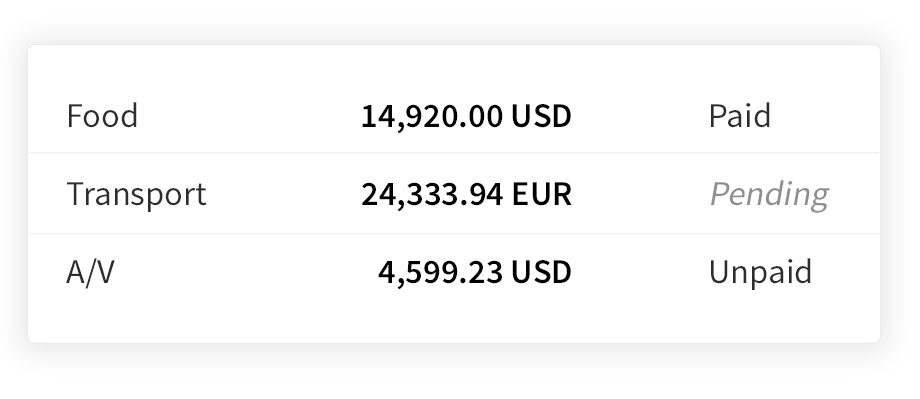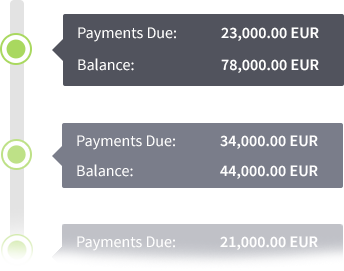 greater Visibility
No more negative surprises
Tracking your order well in advance of when you have to pay allows you the ability to forecast accurately and eliminate any surprises during accrual reporting.
ActivE supplier network
Supplier control
Our Supplier Portal ensures only compliant suppliers are used and removes the need to onboard suppliers into the company vendor master.


"

In an era where almost every company is expected to do more with less, with Eved we are actually able to do that.

"

Jeanne Trogan
Complete the Toolkit
Combine our solutions for the best Meeting & Event payment system.
Get the information you need to make strategic decisions easily with Eved
General Inquiries
Help Desk  
Help Desk Representatives are available Monday-Friday 4am-5pm CST