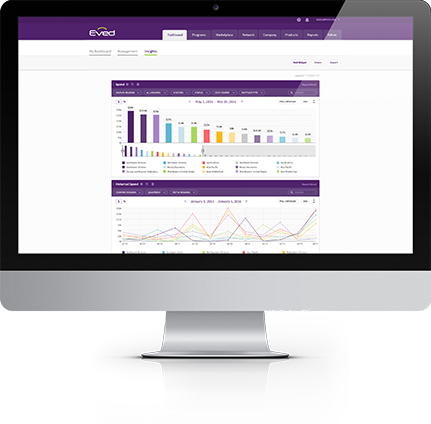 Data Insights
Get the information you need to make strategic decisions easily
One System
All your data in one place
All historical and category spend insights are easily accessible from your dashboard in the form of charts, graphs and tables. You can compare spend across different suppliers and event categories, giving you clear direction on strategic decision-making no matter what your goals may be.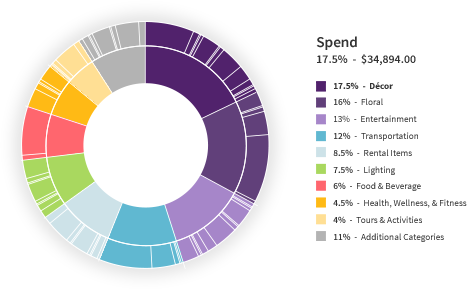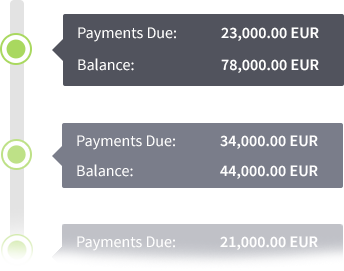 Manage Budgets
Accurately predict your future Meeting & Event spend
We can reconcile your payments quickly, and account for planned payments, to allow you to make more accurate spend forecasts year-over-year or in any timeframe.
Save Money
Compare your divisional spend
Get the only digital payment solution that allows you to compare your spend across groups, regions, divisions, you name it! Our software shows management exactly how each division manages spend, allowing for more educated planning decisions.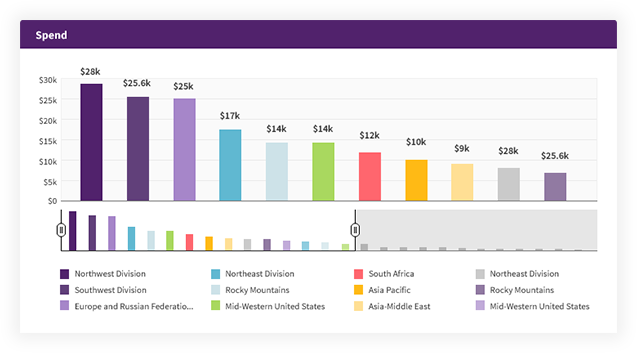 Save Time
Quickly access your data
There is no need to stitch together spreadsheets or wish that your current systems could talk to each other. Our software allows you to generate the reports you need to make strategic decisions without reconciling multiple systems and documents.
Curious about how your companies' event spend workflow compares to Eved?
Complete the Toolkit
Combine our solutions for the best Meeting & Event payment system.
Get the information you need to make strategic decisions easily with Eved
General Inquiries
Help Desk  
Help Desk Representatives are available Monday-Friday 4am-5pm CST